Dunsborough Whale Watching Tour
Discover
Your safety and comfort while on our whale watching tour is our #1 priority. Join us for a day spotting whales, dolphins, seals and a variety of marine birds during your wildlife tour.
Explore
Check out our comfortable and safe vessel, Tradewind III. Get set for your cruise and make sure to bring a few essentials including a camera, warm clothing, hat and shoes. We provide the whales!
Book
Ready to book your Dunsborough whale watching tour with us? Book online and lock in your dates. We offer a guarantee that you'll see a whale during the tour or come with us again free of charge.
We had a fabulous, perfect morning out on Geographe Bay with All Sea Charters. Paul our skipper, went over and above to ensure we had a great time.
– Lozza_the_Explora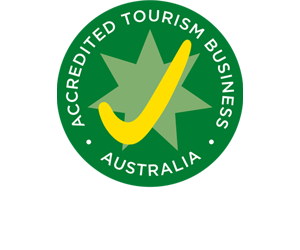 Have some questions?
Here's a few common questions that we get asked about our Dunsborough whale watching tour. If you have any more questions please get in touch.
What's the best time to see whales in Dunsborough?
The best time to see whales in Dunsborough is during November to December when migrating whales travel along the coast of Western Australia from Cape Naturaliste to Camden Sound near Broome.
What's the weather like?
The tour is during November and December, the average daily temperature is around 17-22°C (62-77°F). Bring along a hat and a cardigan.
Where does the Dunsborough whale watching depart from?
Tours departs from the Dunsborough Yacht Club (306 Geographe Bay Road). Facilities include toilets and public parking. We leave from the Quindalup beach and boat moorings.
Am I guaranteed to see a whale during the tour?
While it's unlikely to have no sightings, we offer a guarantee to see a whale during the tour or tour again free of charge.
What's the best way to book a whale watching tour?
Book directly online here, or give us a call. We can help you with an over the phone booking by calling 0417 794 008.